10 Things to Do in Taylor This Weekend
Taylor offers some of the most amazing sights and activities in Michigan and lucky for you, Chelsea Park Apartments offers you easy access to it all! Spend a day exploring all of the shops and restaurants with your friends. Or uncover hidden treasures in one of the great museums like the Henry Ford Museum! There are so many activities and places to visit for every occasion, like a night out, family fun days, or a quiet day spent with yourself!
Below is our complete guide to every exciting adventure that awaits you here in Taylor, MI! Being so close to the action at Chelsea Park, you'll always have something fun to do while you're in the area.
TOP 5 PLACES TO VISIT IN TAYLOR
The Taylor Conservatory & Botanical Gardens is a spot just a short drive from Chelsea Park. The conservatory was started in 2005. This beautiful garden area has many beautiful flowers and plants all around the grounds for everyone to enjoy. Take a stroll through the garden or even schedule one of their guided tours to include a children's guided tour or a group guided tour. These tours are great to learn more about the gardens as well as enjoy a nice lunch with friends or family.

The conservatory and gardens offer several different events each month to enjoy and meet people in the Taylor, MI community. Check out their website to learn more about the great events that are coming up. You won't want to miss them. Take a trip to the beautiful Taylor Conservatory today!


22314 Northline Rd Taylor, MI 48180

The Henry Ford Museum is a must-see place. Not only is there just a museum on the grounds here but there is also the Ford Rouge Factory Tour and Greenfield Village. Spend the day here and explore all around this amazing and historical location. At the museum, you will be surrounded by American history and the inventions that took place. Some of the many exhibits include The Gallery by General Motors, Heroes of the Sky, Presidential Vehicles, and so much more.

Greenfield Village is another interesting place on the grounds to explore as well. Walk around the different historical districts such as Main Street, Edison at Work, Henry Ford's Model T, and several others. There are a few different options when it comes to dining, shopping, transportation, and rides that you can also experience when spending the day at The Henry Ford Museum.


20900 Oakwood Blvd Dearborn, MI 48124

Located next to the Taylor Conservatory & Botanical Gardens is Heritage Park. Heritage Park is another great spot to relax and unwind in Taylor, MI. Heritage Park has a great pond to go fishing at and a pavilion to sit in or stand at and enjoy the beautiful view. There is also a petting zoo and a playground which is perfect for the little ones. Even bring a lunch for a picnic at one of the many picnic tables that they have here as well. There are also trails to hike, bike, or walk too.

Take some time to visit the Community Garden, Log Cabin, and more. Enjoy a beautiful day here doing one of these fun activities. Bring friends and enjoy Heritage Park.


12111 Pardee Rd Taylor, MI 48180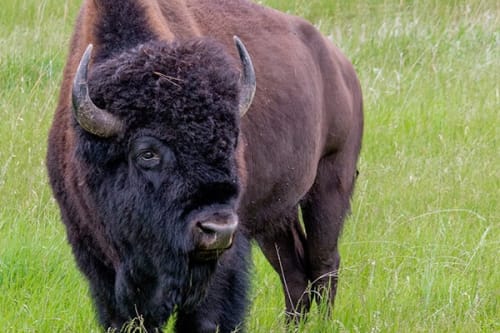 The Detroit Zoo is a great spot to visit that everyone will enjoy and have a great time. The zoo has a wide variety of different exotic animals to explore. Some of the many animals that you will see here are the Arctic Fox, the Bison, Kangaroo, and more. They have many different exhibits featuring many different animals. Some of the habitats that they have at the Detroit Zoo are the African Forest, the Arctic Ring of Life, Asian Forest, and many others.

The Zoo also has many events to include events for families, 18 and older guests, and 21 and over guests. No matter what age you are the Detroit Zoo is for you!


8450 W 10 Mile Rd Royal Oak, MI 48067

The William G. Milliken State Park and Harbor is a great place to relax and unwind on a weekend or during the week. The state park and harbor are located right along the Detroit River. Right across the river is Canada. Spend the day here and look out on the harbor, fish, or even bring your bike and ride, walk, or run along the paved trails. Take some time to sit and observe some of the beautiful wildlife.

Enjoy the day relaxing on the beautiful Detroit River, then grab a bite to eat Downtown. The options are endless for having a great day at William G. Milliken State Park and Harbor.


1900 Atwater St Detroit, MI 48207

5 PLACES TO EAT IN TAYLOR
Chelsea Park is surrounded by many great places to eat. You will always have a great place to go to get a bite to eat in Taylor, MI.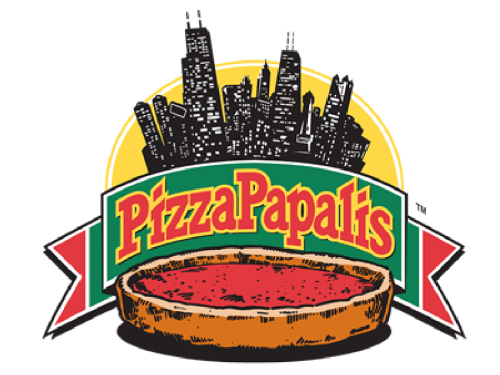 PizzaPapalis is home to delicious deep-dish pizza in Taylor, MI and is located just a short drive from Chelsea Park. Start off with one of their appetizers, like the garlic bread with cheese or the papalis meatballs. Then for mains try the papalis gourmet pizza. They also offer soups, salads, calzones, sub sandwiches, ciabatta sandwiches, and pasta too. For dessert, try out the deep-dish cookie or the deep-dish chocolate brownie. There is something that everyone will enjoy on the menu.
14680 Pardee Rd Taylor, MI 48180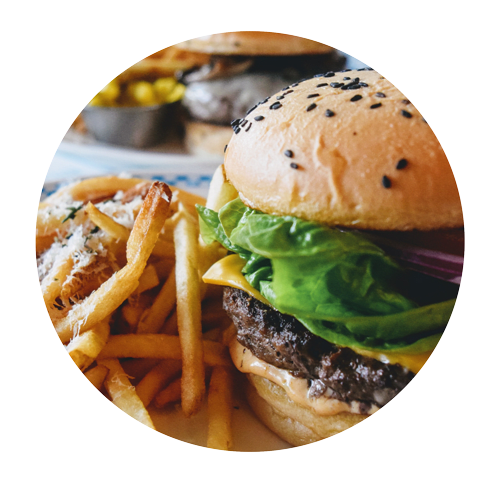 Mallies Sports Grill & Bar is "home to the World's Largest Burger". For starters, try the Garlic Shrimp or the Smoked Gouda Mac N' Cheese. Then for mains try out one of their entrée salads, homemade soup or chili, one of the many main dishes, a burger or sandwich, or pizza. If you are extra hungry and are up for a challenge order the Ten-Pound Monster Burger. If you eat it in less than one hour then you get one hundred dollars and your meal is free. Also, try the Two-Pound Taco, if you can eat three of these monster tacos, they are free. But before you leave you will have to try out the Homemade Chocolate Cake.
19400 Northline Rd #2276 Southgate, MI 48195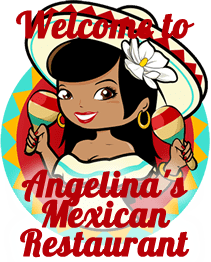 Angelina's Mexican Restaurant is a fantastic spot for some delicious Mexican food. For an appetizer, try out the Flaming Cheese or the Fiesta Dip. Then for an entrée try out the Chicken Fajitas or the Steak Ranchero. There are also many lunch and dinner options on the menu to choose from as well. Don't forget to try one of their many dessert options such as Fried Ice Cream, Sopapillas, Strawberry Cheesecake Chimichanga, and more. There is something here that everyone is sure to love.
8425 Allen Rd Allen Park, MI 48101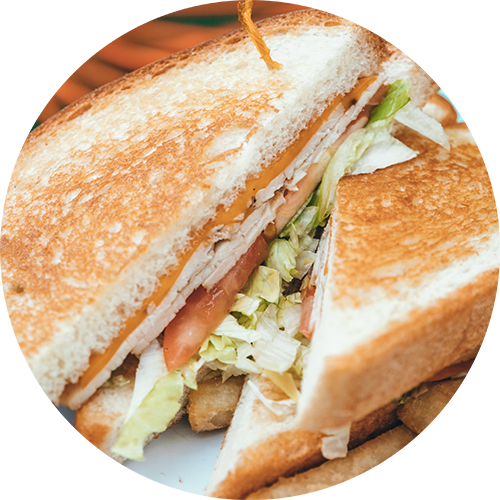 Pete's Place offers great American cuisine and is just a short drive from Chelsea Park. Some of the starters to try are the Potato and Cheese Pierogies, Crab Cakes, and Craft Beer Battered Pickles. Try out The Infusion martini as a drink with your meal. For mains, try out a salad, one of the Signature Grinders, Tavern Burgers, sandwiches, wraps, or House Specials. The menu is endless and they even offer breakfast. The desserts are also amazing. Try out the Chocolate Molten Cake or one of the Hand-Dipped Milkshakes.
12245 Telegraph Rd Taylor, MI 48180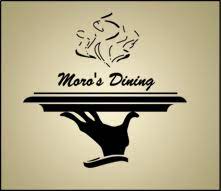 Moro's Dining is the place to go for great Italian food. Try out the Shrimp Cocktail for an appetizer. For mains, try one of their many entries such as the Fettuccine Alfredo, spaghetti, or other entries. Some of the other entre dishes include Veal and Beef dishes, chicken dishes, and a large variety of different pasta dishes. Don't forget to try the Cherries Jubilee before you go!
6535 Allen Rd Allen Park, MI 48101


Testimonials
"The staff is AMAZING! Always smiling and eager to help. The apartments are well kept and the grounds are always clean."

- Anonymous
"Five Star Rating!"

- Facebook User
"Five Star Rating!"

- Google User
The staff at Chelsea Park Apartments are beyond helpful. From the moment I called, toured and throughout the application process- the staff were amazing.

- Anonymous
She was understanding and very informative. The conversation alone motivates me to move in here :) I can feel that the rules are enforced and she is very clear.

- Anonymous
5 Star Review: The staff is professional, responsive and caring.

- Google Review
5 Star Review: I have lived here for over 3 years plus and can honestly say that the leasing office has always been helpful and considerate to me on everything. Time frame from maintenance repairs are reasonable and efficient. Any issues mentioned is addressed. Very peaceful location to call home. Thank you Chelsea Park staff

- Google Review
5 Star Review: I've lived at Chelsea Park for almost two years and just recently signed for a third. In the less than two years I've lived here they have installed brand new energy efficient washers and most recently an in home security system. It's great! I can control everything from the temperature, to the locks, to seeing if I have a package at my door all from my phone while I'm away. Also, the management is always so nice and helpful. The pool is always clean and rarely crowded.

- Google Review
5 Star Review: My family and I lived at Chelsea Park for 8 years. We wanted to buy a house so we moved, after a few years we knew homeownership wasn

- Google Review
My family and I have returned to Chelsea Park apartments. We lived here for 8 years, felt we wanted a house and moved. After a few years we felt homeownership wasn't for us and we recently moved back to Chelsea Park. The management is good, maintained very well. Maintenance is quick if you need help. Our neighbors are quiet and nice. This is a great place to live!!

- Apartment Guide Review